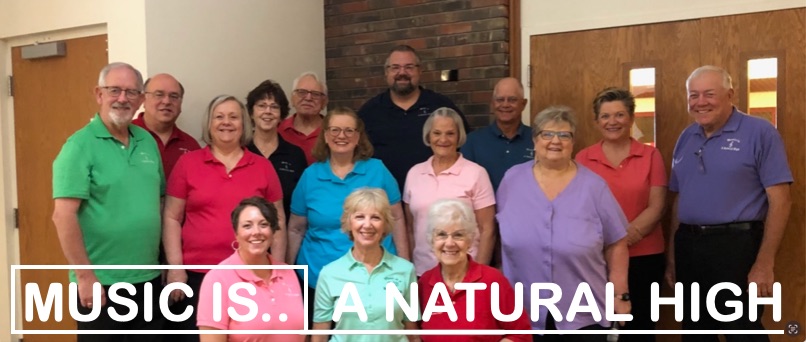 A Natural High Concert
A Natural High will be bringing their "sermon in song' to Bethel Baptist Church.  The public is invited to hear A Natural High on Sunday, September 24th at 5 p.m.
A Natural High has been ministering through music, giving concerts in Illinois, Indiana, Missouri and Ohio. This Iroquois County group of singers is from all walks of life, 10 communities, and they represent 12 Iroquois County churches.  The group has been performing for over 40 years with a common bond of love of God, family, country and music.   Those in attendance will be able to enjoy the upbeat, hand-clapping, fun choruses of the group's Southern Gospel sound.
Share the reality of Jesus and His power to change lives, as you enjoy the upbeat, fun choruses of their exciting Gospel music.