Bethel Baptist Church exists...
To honor and glorify God by obeying Jesus' command to make disciples of all people groups. We accomplish this through our Mission and Core Values. Please feel free to contact us if you need prayer or have questions.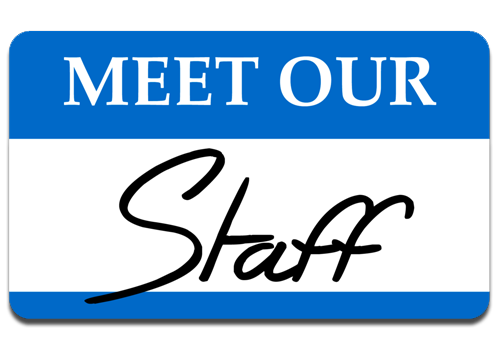 Gary Harner
Associate Pastor
I have been married to my wife Nancy for 47 years. Together we have two children, Daniel and Angela. Daniel lives in Monee, IL and Angela lives in Brooklyn, New York and works as a costume designer.
I grew up in Western Kentucky and Southern Illinois. Both my father and grandfather were pastors and Nancy's father was a pastor. I graduated from Union University in Jackson, Tennessee and Southwestern Baptist Theological Seminary in Fort Worth, Texas. I pastored churches in Tennessee and Illinois.
We came to Bethel after retiring from pastoring the same church in South Chicago Heights, IL for 25 years. In total I have been in ministry for over 50 years. Nancy was a registered nurse until she retired in 2022. I am currently Bethel's Associate Pastor of Prayer since 2013.
I have facioscapulohumeral muscular dystrophy which causes a struggle in doing some things. I enjoy reading and doing some writing. I also enjoy getting out on nice days to cruise down the sidewalk in my neighborhood and talking to the neighbors.
Hal Trovillion
Associate Pastor
I have been married to my wife, Dorinda, for 49 years. We have two grown sons, Bradley (Erin) and Brandon (Joni). We also have four grandchildren, Shae, Cash, George, and Francis.
Dorinda and I have served in ministry in various settings for 43 years. We have had a long history at Bethel Baptist Church. I was licensed to the Gospel Ministry by Bethel Baptist Church in 1979. In 1980 we were sent by Bethel to serve as House Parents at the Baptist Children's Home in Carmi, Il. We served for the next 20 years at the Children's Home, the Baptist Student Center in Carbondale, and four Churches in the Carbondale area as Pastor.
During this time, we raised our family, and I completed my education at SIU Carbondale. In 2000 we returned to Kankakee area and reconnected with our church family at Bethel. We worked within the areas of our training and served the church in various roles. In 2003, I was called to be the Pastor at First Baptist Church in Manteno and we served there for the next 12 years. In 2016 we returned to Bethel and have served in various roles ever since.
I have a strong heart for teaching and preaching the Word of God. I am currently serving the church as Associate Pastor of Discipleship. I, along with Pastor Gary, am currently filling the pulpit each Sunday as well as sharing the teaching and administrative roles of the pastor. Dorinda is also very involved in the ministry of the church. She is teaching the Women's Bible Study on Sunday Mornings, part of the Operation Christmas Child leadership team, and serving as lead in the Women of Compassion ministry.
We both desire to build strong relationships. We love spending time with others and talking and praying together. We welcome hearing from you and look forward to connecting and sharing life together.